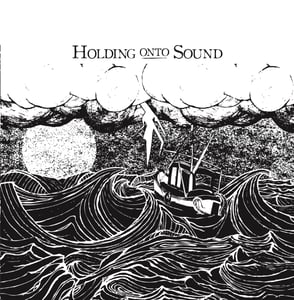 $

3.50 - On Sale
Hot of the heels of their hand-stamped limited edition full length "The Sea", the most loved Vegas four piece returns with an all new EP with songs that could have made it onto "The Sea" but, for whatever reason, didn't.
Sure Las Vegas gave the band the "Best Las Vegas Live Band" award two years in a row, but don't let that fool you. They are actually really fucking humble. It's not their fault they rock shows from LA to Philly or that their lyrics make people think "Oh yeah.. Oh hell yeah!"
1. Seahorses
2. The Mechanic
3. Consuming Daylight
300 Split Color
200 Black
Co-release with GC Records
BGR-006
**PLEASE READ**
Unfortunately, due to skyrocketing shipping costs and our limited funds, we are unable to ship internationally. We hope to get international distribution soon. Sorry for the inconvenience.